We cook the best pizza you are
ever likely to taste
PIZZERIA, BOTTEGA AND HOME DELIVERY
Three types of tomato
that are all 100% Al Pomodoro
…and many more sinfully scrumptious shared dishes.
The Al Pomodoro Italian pizzeria is located in the very heart of Valencia and has spent over 20 years on its mission to bring you the very best pizza in the city. But Al Pomodoro is more than a simple pizzeria where you come to have lunch or dinner. It is an Italian restaurant that captures the imagination and provides guests with an opportunity to savour other authentically mouth-watering dishes.
Come and enjoy our delicious pizza and "sinfully scrumptious shared dishes" on our bijou terrace with views over the magnificent 15th Century Valeriola Palace.
Or enjoy it at home with our unbeatable home delivery service.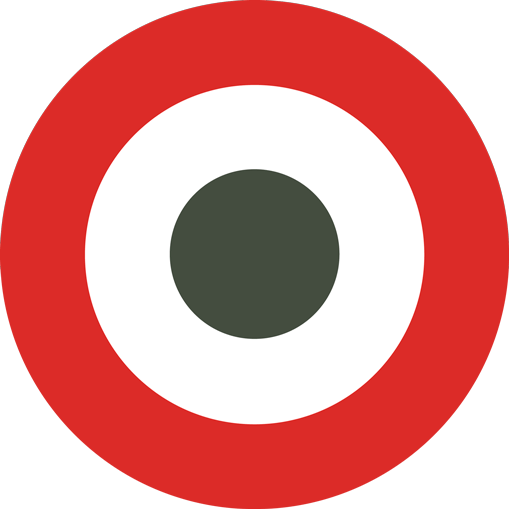 We'll deliver
the very essence
of Al Pomodoro
straight to
your doorstep.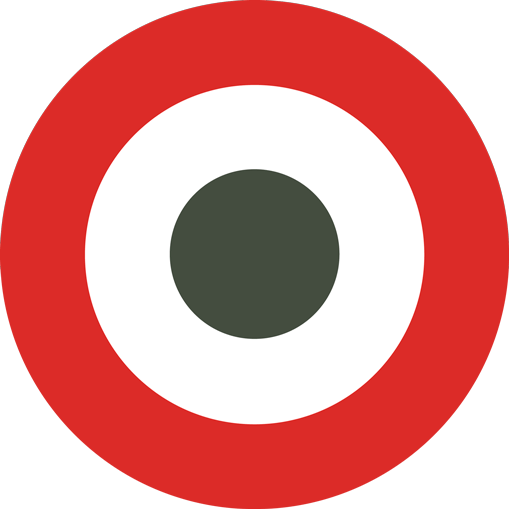 Mouth-watering slices of roast pork served with creamy smoked aubergine and crispy piadina flatbread triangles. Allergens: 1, 2, 8 ( Gluten, Egg, Soya )

Delicious burrata cheese from the Campania region served with a tomato, basil and Bay of Biscay anchovy tartar. Allergens: 1, 3, 4, 14 ( Gluten, Dairy, Fish, Sulphites )

3. BRUSCHETTONA GIGANTE (New)

6,00€

Chunky sourdough toast with chopped tomato, basil, capers and a smoked sardine tartar. Allergens: 1, 4, 14 ( Gluten, Fish, Sulphites )

4. VITELLACCIO (New)

13,50€

Juicy roast beef served with creamy tuna sauce, sprinkled with pistachios and crunchy capers. Allergens: 1, 2, 4, 8, 11, 14 ( Gluten, Egg, Fish, Dried fruit, Mustard, Sulphites )

Thin slices of bresaola cured beef with artichokes in oil, black pepper and extra virgin olive oil. Allergens: 1 ( Gluten )
Platter with only the finest selection of Italian cold meats and cheeses, vegetable confit in oil, pickles, creamy gorgonzola, spiced tomato, fresh fruit, dried fruit and a selection of speciality breads. Allergens: 1, 3, 8, 14 ( Gluten, Dairy, Dried fruit, Sulphites )

7. CARPACCIO AL TARTUFO (New)

12,00€

Thin slices of raw veal, with a drizzle of extra virgin olive oil, parmesan shavings, rocket lettuce and a creamy truffle sauce. Allergens: 3 ( Dairy )

8. CARRETTIERE (New)

17,50€

A melted smoked scamorza cheese platter with crispy pancetta, cured ham from the Umbria region served with sourdough, artichokes in olive oil and stuffed peppers. Allergens: 1, 3, 14 ( Gluten, Dairy, Sulphites )

Our very own version of Caprese: oven-baked tomato, Campania P.D.O buffalo mozzarella, oven-baked aubergine, rocket lettuce, pine nuts, drops of basil pesto and crunchy "Carasau" bread croutons (typical of Sardinia). Allergens: 1, 3, 8, 9, 14. ( Gluten, Dairy, Dried fruit, Soya, Sulphites )

10. CARPACCIO TRADIZIONALE

10,50€

Traditional, mouth-watering carpaccio: wafer-thin slices of veal in an olive oil and lemon juice dressing, mushrooms, rocket lettuce and slivers of parmesan. Allergens: 3 ( Dairy )

11. PIATTO DELL´OZIO (New)

8,00€

Your choice of bread or piadina flatbread to accompany your selection of three cold meats or cheeses; all served with our very own black olive tapenade. Allergens: 1, 3, 14 ( Gluten, Dairy, Sulphites )
Ask your waiter for "we are interested in your firm" promotion!
Monday: 13.30 – 16.00 // 20.00 – 00.00
Tuesday: 09.00 – 00.00
Wednesday: 09.00 – 00.00
Thursday: 09.00 – 00.00
Friday: 09.00 – 00.00
Saturday: 09.00 – 00.00
Sunday: 09.00 – 16.00 // 20.00 – 00.00
HIGHEST LEVELS OF FOOD SAFETY
At Al Pomodoro, Valencia's most emblematic Italian restaurant, we take the food safety and hygiene of our kitchen, premises and facilities very seriously, as we do with those of all our suppliers, and all processes and procedures that bring us together.

Because our mission is to ensure that any dealings you have with us, either in the restaurant or at home, are a singular, exceptional and above all safe experience.
Who doesn't like the culinary delights of Italian cuisine? Whether it's pasta, stuffed home made pasta cheese, dessert or even wine. And let's not forget pizza, which reigns supreme. And if you're talking about deliciously indulging Italian restaurants, Al Pomodoro is the crème-de-la-crème in Valencia, with our legendary pizzas that have been delighting the senses of our clients since 1998. If you are looking for an Italian restaurant located in the centre of Valencia, just a stone's throw from the emblematic Plaza de la Reina, then you have found just what you're looking for in Al pomodoro!!!
Unlike other Italian restaurants in Valencia, Al Pomodoro uses an eclectic and unconventional approach. We offer such a variety of pizzas, starters, salads, pasta dishes and homemade desserts that to start with, you'll find it a little difficult making up your mind which one to choose. It will be such a satisfying and memorable experience, that instead of wondering where you are going for your next meal in Valencia, you'll simply want to come back here …time after time!
The secret to the success of Al Pomodoro comes from our distinctive, deliciously Italian ingredients, as well as our attention to detail in the preparation and presentation of our food. For the very best pizza in Valencia, you really need to try ours. Remember, not all restaurants make pizzas using artisan Italian milling flour, "fior di latte" mozzarella or genuine San Marzano tomatoes!
Italian restaurant with top-quality DO ingredients
At Al Pomodoro, you really must try some of our mouth-watering dishes from the different Italian regions. Primarily because we make them using DO ingredients. Designation of Origen, or DO, is used to designate a product that originates from a particular region. In other words, it is an exceptional ingredient with characteristics, aromas and flavours that put it head and shoulders above the rest. This is part of our focus at Al Pomodoro and something we hold sacred, which is why we use only 100% Italian mozzarella. Our famous "fior di latte" mozzarella is made using PDO (Protected Designation of Origen) buffalo milk from the Campania region.
The tomatoes we use in our dishes and pizzas deserve their very own section. Take the San Marzano tomatoes for example. The preeminent tomato in Italy, with its elongated shape and pointed ends. It is grown in the south of Italy and is primarily used in the succulent tomato sauces of our pizzas. We also use pendolino tomatoes from the Campania region as well as juicy, yellow, cherry tomatoes.
Italian Pizzeria and Delicatessen in the centre of Valencia
Our signature dish is undoubtedly our pizza, which defines Al Pomodoro: a choice of 24 different pizzas, Italian dining at its best! We make them using artisan "Mio Sacco" flour from the renowned Pasini flour mill in Mantova, Lombardy. The cold fermentation process used by our chefs to make the pizza dough is key to creating the very best pizza in Valencia, light, delicious and so very moreish!
And although we are renowned for being one of the best pizza restaurants in Valencia, there are many more culinary surprises to discover. From Monday to Friday, you can enjoy our lunchtime menu at one of our charming restaurants in the very centre of Valencia. It will be an opportunity to savour pizzas elaborated using only the very best Italian ingredients, or starters such as Patate nostre, Caesar salad as well as other Italian appetizers and main courses.
As a starter, enjoy our delicious crispy chicken strips or our sinfully moreish mini fried pizza dough rolls with cream cheese, zesty tomato, and tapenade spreads. And if you prefer something a little healthier, why not order our famous rocket and quinoa stacks with tomato, avocado and cashews, guaranteed to titillate your tastebuds! With our succulent pizzas, you won't be able to decide between our traditional or our gourmet varieties! Try them and we guarantee you'll be back for more!
Whether you're looking for a top-notch eatery in Valencia midweek or on the weekend, come to Al Pomodoro!
There are so many things that go to make Al Pomodoro the best Italian restaurant in Valencia. Not only the top-quality ingredients, but also the great care and attention that we put into every dish. We guarantee that you will end up feeling the same love that we have for great Italian cuisine. All our guests find it easy to fall in love with Al Pomodoro. Added to the delicious food, is the warm, welcoming atmosphere and the friendly and attentive service. No surprise then that at Al Pomodoro, you really will feel like you're at "nonna's" house!
Special gluten-free Italian menus
At Al Pomodoro, our focus is on you. We provide the most stringent sanitary measures in place not only with the recent restrictions, but also regarding food intolerances. If you suffer from gluten intolerance, we have a gluten-free menu just for you, so that you too can enjoy a delicious Italian meal. Your choice of starter such as carpaccio or our quinoa salad, Caprese salad, to name a few. We also provide gluten free pasta with deliciously rich sauces that will delight your senses. And for a sinfully sweet finale, why not order our gluten-free chocolate cake. From Monday to Friday, you can also enjoy our gluten-free lunchtime menu.
In our regular menu, the type of allergens contained in our dishes are clearly indicated just in case you suffer from some other kind of food allergy. Because we want everyone to be able to enjoy Al Pomodoro.
Book a table at the best Italian restaurant in Valencia, or take advantage of our delivery service
Don't be left without a table! You can book a table via WhatsApp or by calling the restaurant directly. Leave us your name, the date, how many guests and at what time. It's that simple. Come for lunch at our restaurant in the centre of Valencia between 13:30 and 16:00. Dinner is served between 20:00 and 24:00. Because if you take great pleasure in sharing with others, then Al Pomodoro will delight you with its great pizzas and delicatessen.
And if you are unable to get here, we'll bring your order straight to your sofa, well, to your door! We boast the best pizza delivery in Valencia. Ask about our delivery and takeaway service: we are compliant with the most stringent hygiene regulations.
Download the lunchtime menu from our web page to collect from the restaurant or we'll deliver it straight to you using Just Eat, Uber Eats or Glovo…At Al Pomodoro, we're very versatile at making sure you get exactly what you want, where you want!
For more information, send us an email to info@pizzeriaalpomodoro.com or call us on +34 963 91 48 00.
Al Pomodoro is located at Calle del Mar 22, in the very heart of Valencia.